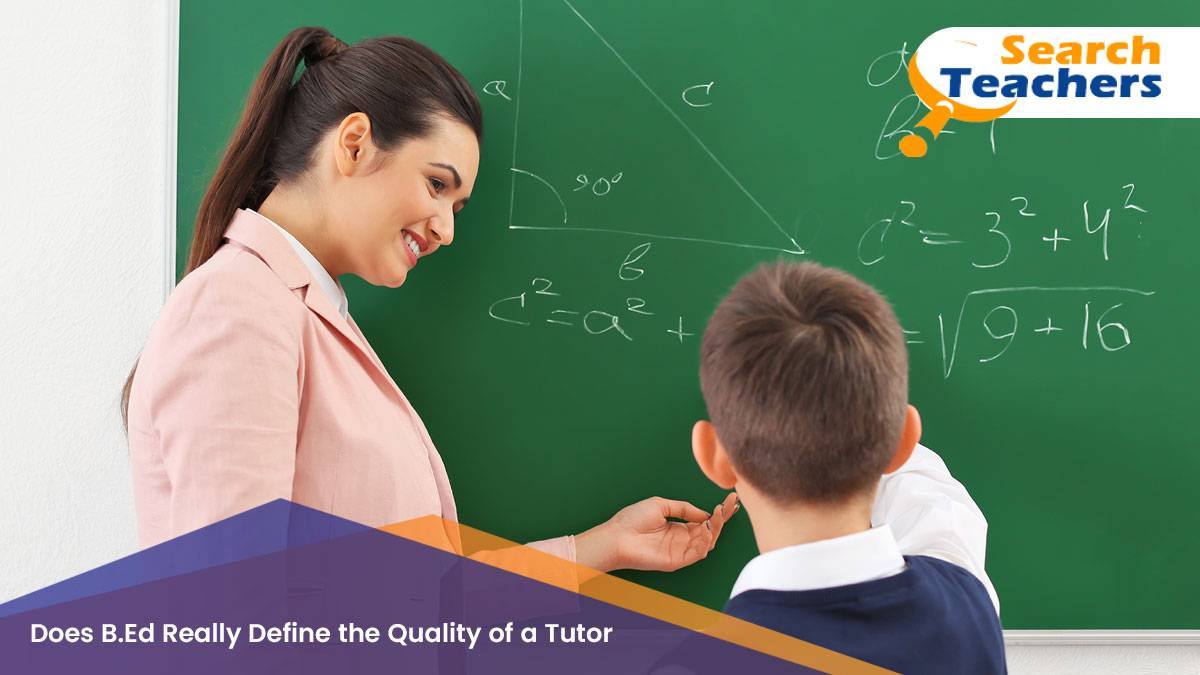 Does B.Ed Really Define The Quality of a Tutor?
Bachelor of Education or B.Ed, as is popularly known, is compulsory for tutors if they have to be eligible for a government tutor recruitment examination. In 2001, the NCTE made it a rule that tutors need to be trained and only then a change in the education system can be observed.
The two year B. Ed course was launched and aspiring tutors were spending lakhs of rupees in these private institutes to be able to teach in the best schools. However, closer scrutiny of the B.Ed course will suggest that forget about quality improvement, B.Ed has become a mockery of a degree. 2 decades down the line, we are yet to see a tangible change in the tutoring quality across the country which makes us raise the question; Was making B.Ed compulsory a right decision?
Quality of Education in Government Schools Is Below Average
In a detailed survey, by a non-profit organization, Pratham, conducted in 2018, has exposed the loopholes of state-run institutions inspite of having better salaries, tougher entrances and a B.Ed degree. Most students have to go to private tutors and their ability to comprehend and mathematics and language skills have only seen a marginal change. So, why have the results been unsatisfactory? Tutors in state-run institutions lack accountability and their fixed salaries makes them complacent in their work. In a system like this,, a B.Ed degree holder cannot do much.
Increasing Violence in Indian Schools
Schools in India have seen numerous incidents where tutors have been aggressive with students, which also inckudes brutal and often times gruesome physical attacks. These tutors have not been trained enough on dealing with hostile circumstances inspite of multiple papers on child psychology. B. Ed does try to minimize academic violence by trying to explain teachers on dealing with hostile situations. However, a tutor who can handle pressure does not need to be trained, which is clear from the celebrity tutors in reputed training institutes and the online format that we will discuss next.
Online Tutors Are Doing Fine Without B.Ed Degree
The online tutoring market has been growing by leaps and bounds after the COVID induced lockdown. Tutors are managing large batches as well as individual classes quite well and are earning way more than full-time institutions. How are these teachers managing without B. Ed degree and how is it that students prefer these tutors compared to others? A good faculty should be able to explain things in a lucid manner and manage the class efficiently. For this, a 2-year degree is not necessary. 
Besides online tutors, faculties in Kota, the Mecca of engineering and medical tuitions are also engineering and management graduates from top tier universities. A lot of them do not have this degree and have been performing exceptionally well. They can explain the subjects well and rigorous institutional discipline have made them the best in the industry.