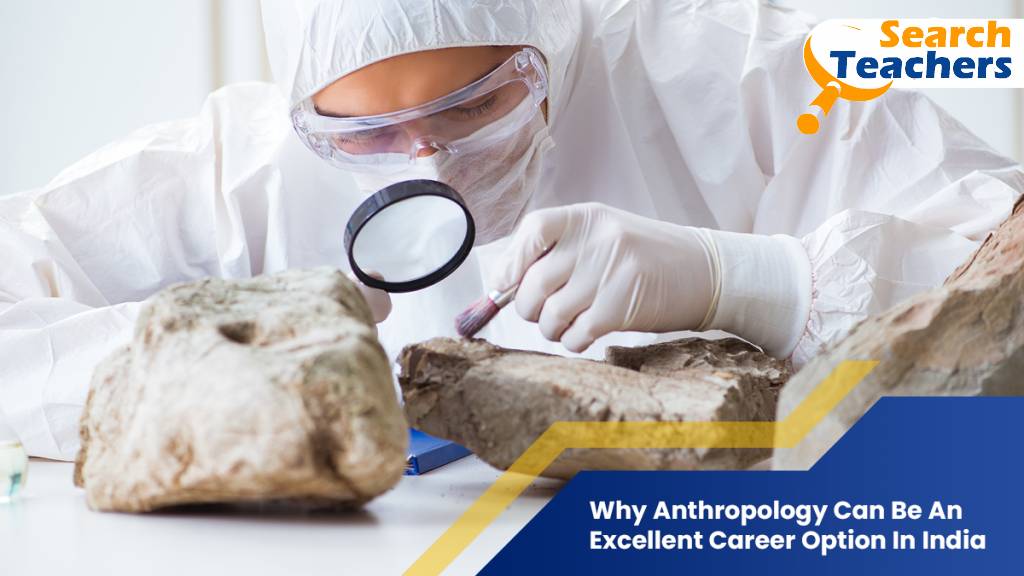 Why Anthropology Can Be An Excellent Career Option in India
Anthropology is a fascinating subject. The content is all about the society, culture, and development of the human species. It is the scientific study of the human race and includes human behavior too. As India is a rich and varied cultural heritage, hence It is fun to know the origin of humans, their adaptation, ecology, etc. Hence the subject is vast yet highly engrossing.
Not only as a subject but anthropology is an excellent career option too. With an anthropology degree, you can expect an array of the profession. Let us discuss the reasons to study anthropology and know why it is a great career option
An Absolutely Different Form of Study
Anthropology is a subject that you learn by choice. It is because it promises to give you the idea and knowledge of the evolution of the human race. The study of customs, language, social and religious beliefs provides you with understanding and knowledge of mankind. The curriculum in anthropology includes biological anthropology, archaeology, linguistic anthropology, socio-cultural anthropology, applied anthropology, and other areas related to the study.
Helps in Critical Thinking and Resolve the Problems of Life
It is an interesting fact that an anthropologist understands human behavior and human problems. He can assess and discuss contemporary human issues that emerge from global change. The viewpoint of an anthropologist is different and hence solves such critical problems that others cannot solve easily. This is because anthropologists have the power to think differently.
Teaches to Grab New Skills Quickly
When you complete a degree in anthropology, you learn to grab new skills. You can expect the enhancement of your writing and learning skills. You learn to think out of the box. You learn to compare and contrast at every point. You learn to make connections and gather information.
A Wide Number of Career Choices
Anthropology not only helps to gather knowledge and skills but it also lands you to choose from among numerous careers. You can choose to become the following
A community development worker- he plans the development of urban areas, assesses the housing needs, and works in the development of the project of a city or community.
Market researcher- he studies the market and plans its target accordingly.
Local government officer- a local government officer has a variety of departments to work with. Such departments include housing, planning, education, and social work.
A charity officer- he works for a charitable or non-profit making organization and has various tasks and duties.
An international aid /development worker- his work includes areas that are under international aid. This aid is generally provided by the government and other sources.
A social researcher- he focuses on the behavior and patterns of the population on some specific issues. Their work is to investigate and survey such attitudes of the population.
#searchteacherraipur#onlinetutor#findtutor#toptoterraipur
#tutoronlinejoin#bestTutoronline#onlineclasses
#searchtechers.in
#mytutorsonline#tutoronlineplatform#tutornearme
#teachersnearme
#TuitionTeacherinRaipur